Hechl - Rent a car
in Schladming-Dachstein
Hechl Car Rental in Schladming is the first address for all-round mobility on vacation. Hechl offers a finely tuned selection of vehicles that offer maximum comfort, flexibility and a high degree of safety. From the fun car, family holiday VAN to the exclusive off-road SUV, everything is included.
Rediscover your leisure destination! Be flexible in one of the most beautiful destinations of Austria.
As a Guest of Schladming Appartements you receive a reduction of 10 % on the total price!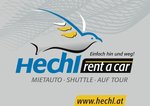 Rental car plus individual airport shuttle
Comfortable, safe and the fastest way to your accommodation. Airport shuttle from / to Salzburg, Vienna, Linz, Graz, Innsbruck or Munich.
Book immediately after an airport shuttle your rental car and pay a daily rate less.