Premium-hiking region Schladming-Dachstein
Hiking happiness in the mountains
Known as a well-loved and lively ski centre, in summer our region becomes one of the premium holiday and hiking regions in Austria. Lush alpine valleys, mighty mountain peaks, clear streams and fresh air - hearty greetings from the refreshing landscapes of our holiday region.

The offer ranges from family footpaths, spring and water hikes to landscape & summit hikes up to alpine tours. With 1,000 km of hiking trails you will definitely find your own favorite way.
Awaiting you here:
Primordial landscapes, magnificent limestone walls of the glaciated Dachstein, lush green Alpine valleys, countless peaks,
over 1,000 km marked footpaths and your personal favourite path
5 long hiking trails
300 mountain lakes, 1000 springs
Summer cable cars - with the All Inclusive Summercard for free
22 Ferratas
Generously equipped transport network with hike buses in the Schladming-Dachstein region (the hike buses are free with the Summer Card)!
Varied offers especially for families
Austrian hospitality in 50 Alpine huts offering regional and natural delicacies
Personal advice and many events around hiking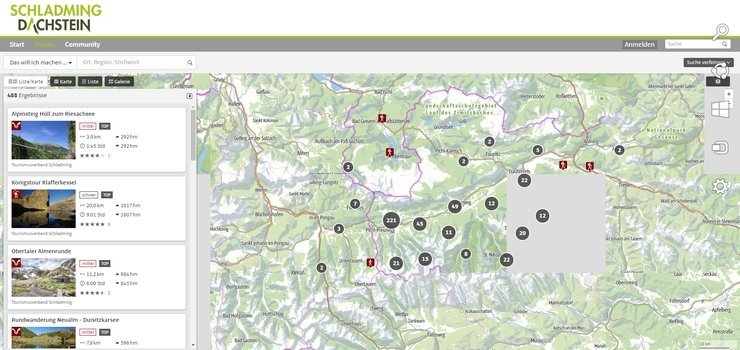 Interactive hiking map
Plan your hiking tour with the interactive hiking map.
All walks in the region with detailed description, altitude profile, GPS track, 3-D flight with pictures can be found on our interactive hiking map. We are happy to help you with the consultation.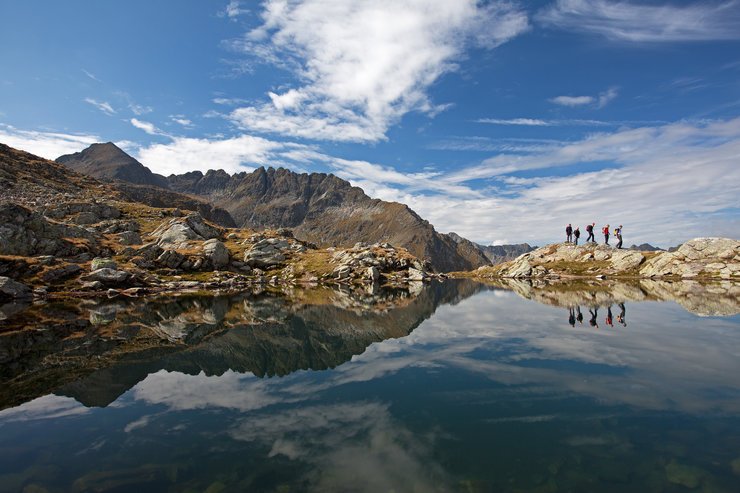 Alpine hikes and tours
Real mountain adventure can be experienced on the Alpine tours. For the sporty passionate hiker the claim is at least as high as the next summit. Alpine tours in many variants are possible in the Dachsteingebirge and in the Schladminger Tauern. Some popular destinations are, for example, the Königsetappe or Königstour, Gipfelsieg or the Höhenweg, MORE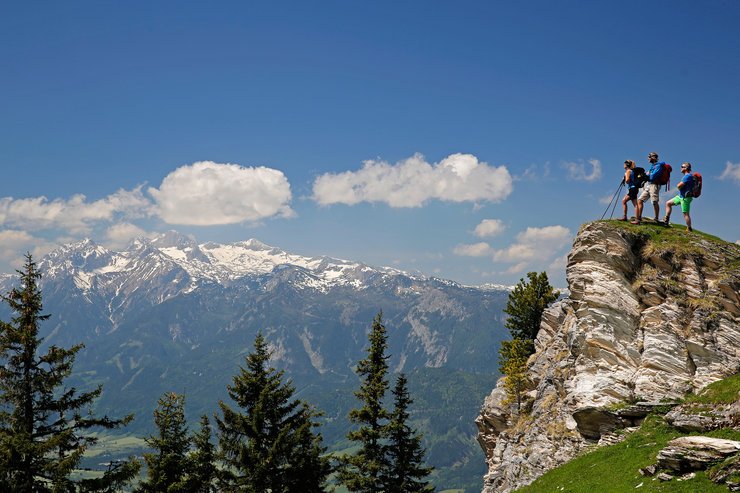 Long distance hiking - Unlimited freedom
The journey is the reward. And long distances are particularly rewarding destinations in the Schladming-Dachstein region. The five long-distance trails are leading in all directions and 1,000 kilometres of hiking trails. Wonderful day & multi-day tours, from hut to hut, refreshing valleys, exciting, fantastic alpine landscapes and summit bliss. MORE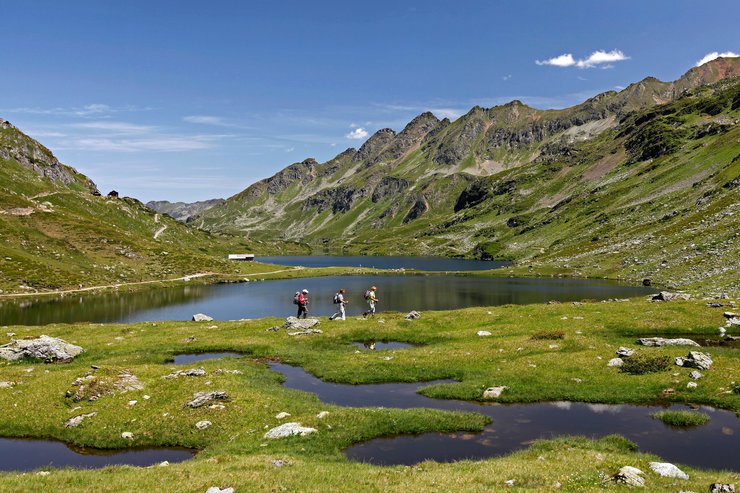 Spring and water hikes
Feel the elemental force of the water.
The most beautiful water walks lead through wild-romantic, rushing gorges and waterfalls, babbling torrents to turquoise blue, quiet mountain mirror lakes and alpine water worlds!
With around 1,000 springs, 300 mountain lakes and 100 waterfalls, the Schladming-Dachstein region is counted as the most water-rich areas in the alps. MORE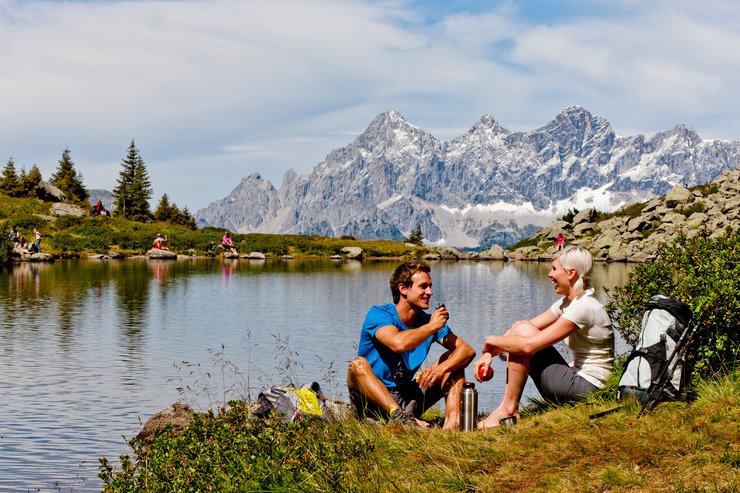 Landscape and summit hikes
During the medium hikes in the Schladming-Dachstein region, you will experience scenic delights that will delight your eyes and soul! Wide pastures, panoramic peaks, mountain lakes and high moors, cozy huts and large waterfalls are part of this hiking experience. MORE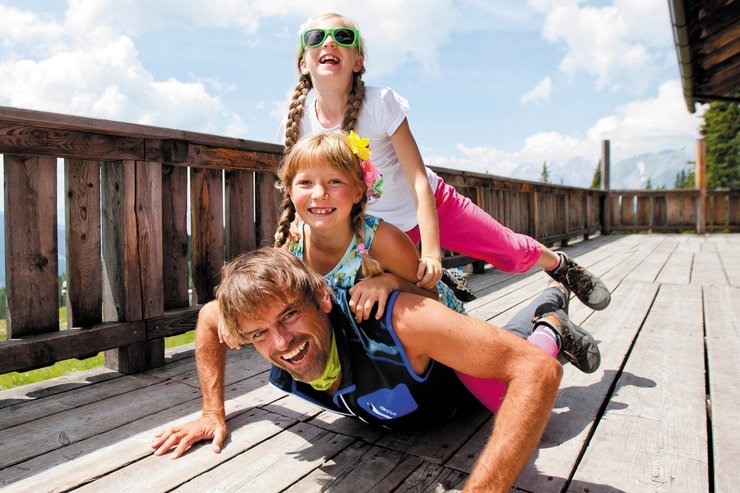 Families and theme hikes
The Schladming-Dachstein region offers a range of hikes for young and old. Some of them tell stories, others let you discover a special topic. Delightful nature enjoyment for parents, fresh air for our smallest guests, the promise of our recommended pram miles and easy hikes with perfectly developed paths.
In our theme hikes, you are on the trail of your choice. Fairy tale paths, summer snow or mushroom trails ... there are no limits to your imagination and there is plenty to do! MORE