360° All-Inclusive Service for Tourist Rentals
LOVE . TRUST . CARE - our motto for guests and owners
Schladming-Apartments, as a specialist in tourist rental of self-catering holiday homes in the Schladming-Dachstein region, offers property owners a complete all-inclusive package for tourist rentals. We pride ourselves on professionalism while also keeping creativity and ambition in mind, and we have been doing so for over 20 years. We consider ourselves passionate hosts who provide all the wishes, services, and assistance that a guest of a self-catering holiday property desires. Our philosophy is both a goal and a commitment - towards our guests and our partners and property owners alike. This is all in pursuit of one thing: a smile on the faces of departing guests and a good return on investment for all our property owners at the end of the season.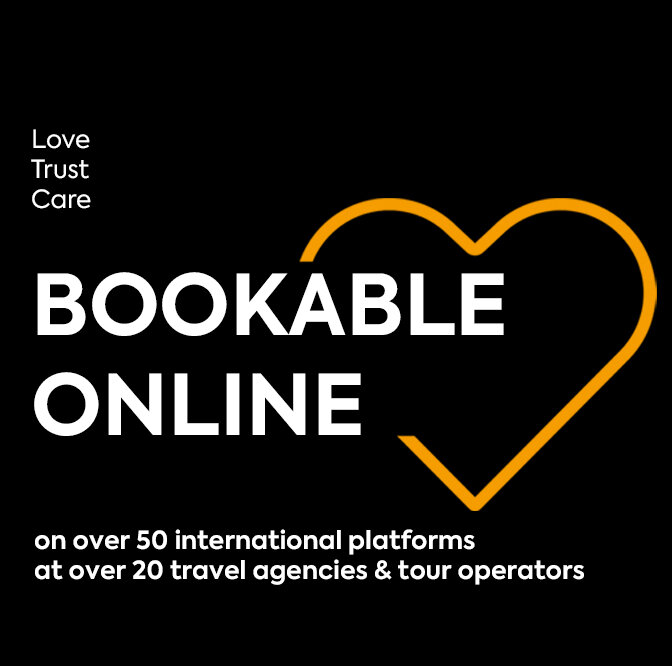 MARKETING YOUR ACCOMMODATION
Creation and maintenance of presentations on www.schladming-appartements.at, OTA's such as booking.com, Airbnb, schladming-dachstein.at, skiamade.com, and many more
Direct online booking via our back-office system on over 50 external booking platforms (e.g., HometoGo, Snowtrex, BestFEWO, HRS, etc.)
Print advertising through insert campaigns in magazines and more
Participation in tourism fairs (vacation fairs and theme-specific fairs)
CRM marketing with an automated newsletter system
Search engine optimization (SEO
Online marketing and special interest campaigns
Google Search and Google Display campaigns
Social media marketing
Analysis of guest data and marketing performance
Organization of advertising and promotional campaigns (contests, secret deals, etc.)
---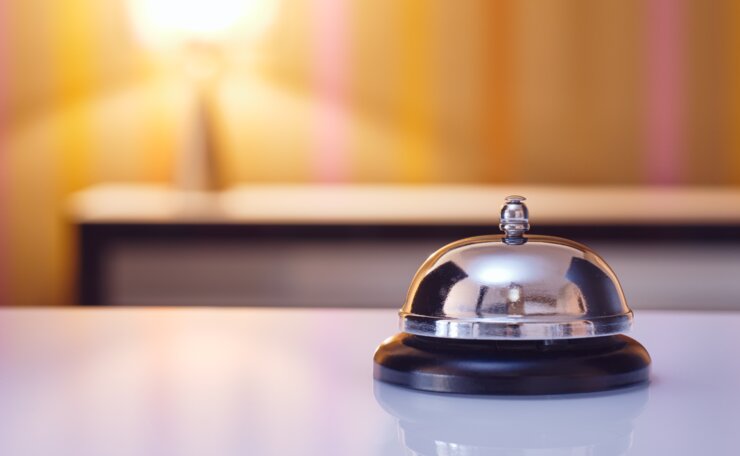 SERVICE OFFICE 24/7 IN SCHLADMING
Our service office, located directly in Schladming and with plenty of parking options, is open 7 days a week during the season and welcomes guests and property owners for personal check-in/out, requests, complaints, services, and emergencies 24/7! Love, Trust, Care - our motto from arrival to departure!
We have 20 trained and qualified employees in the booking center, cleaning, housekeeping, marketing, and accounting.
GET TO KNOW OUR TEAM
---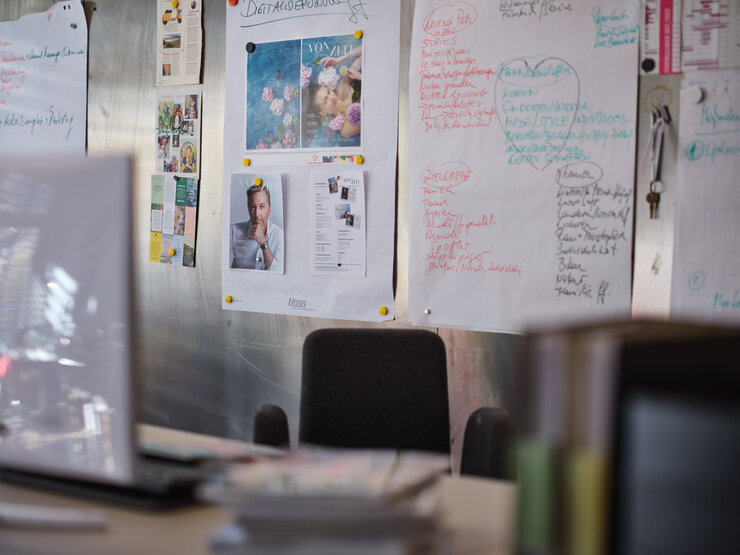 PRICING & REVIEWS
Pricing based on market analysis and competition analysis
Ongoing monitoring of occupancy rates
Improvement of occupancy rates through the use of secret deals, last-minute promotions, and constant price and performance adjustments
Regular guest loyalty, group, and early booking bonuses at no additional cost to the property owner
Review management (monitoring of review platforms and responding to guest reviews)
Conducting guest surveys and analyzing results to continuously improve our service quality
NO CHARGES FOR ADDITIONAL COMMISSIONS FROM booking platforms
NO CHARGES FOR COMMISSIONS ON self-bookings
SEE REVIEWS ON GOOGLE
---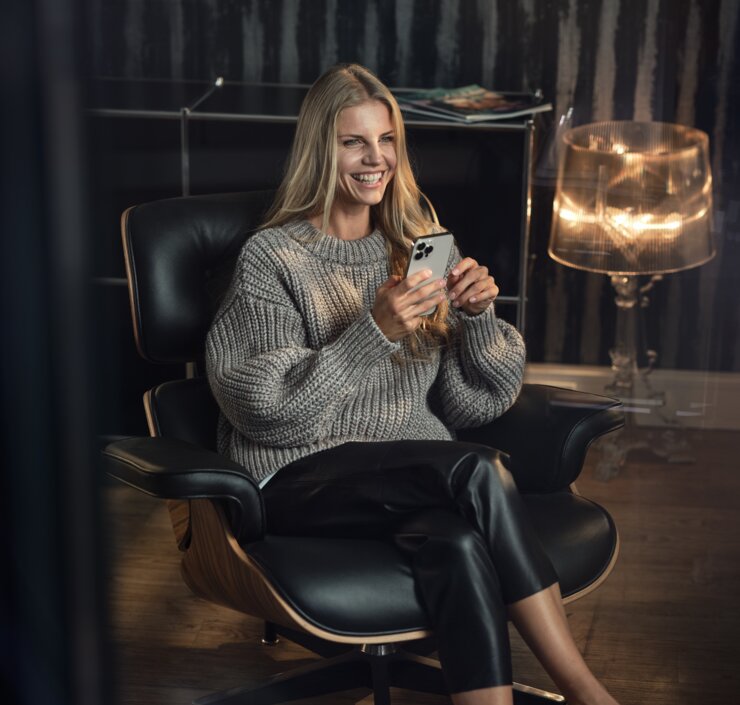 DIGITAL & SMART BOOKING MANAGEMENT & GUEST COMMUNICATION
Handling of all inquiries & bookings, settlements, payments, check-in/out via state-of-the-art digital systems (Feratel system, Casablanca, Pimcore Elements, Datatrans, and many more)
Online booking process and back-office programs at the highest technical level
Digital information map & guest guide
Digital information system for information before, during and after the guest stay.
SEE DIGITAL GUEST MAP
---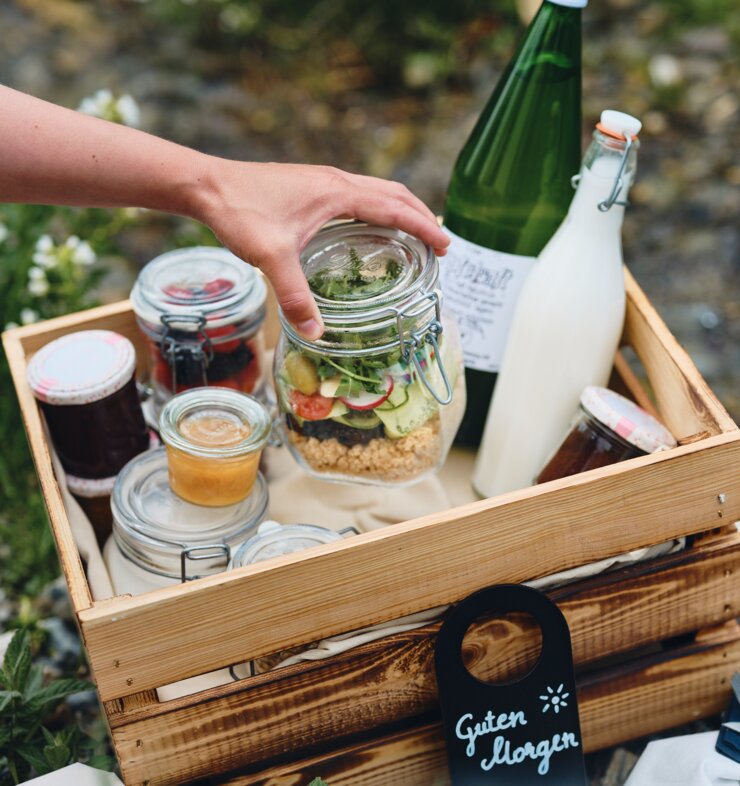 SERVICES FOR GUESTS & OWNERS
So many services for our guests - offered, provided and financed by Schladming-Appartements! We are more than just a rental agency!
Own bonus card system with many bonuses and additional services through partnerships with local shops, restaurants, ski rentals...
Schladming-Dachstein Summer Card for all our guests and owners
Online adventure shop for unforgettable holiday moments
Own e-bike rental Bread delivery service
Breakfast basket
Free cots & high chairs
Fridge filling & shopping service
Free train station pick-up
Dog extras
and much more.
OUR EXTRAPORTION SERVICE
---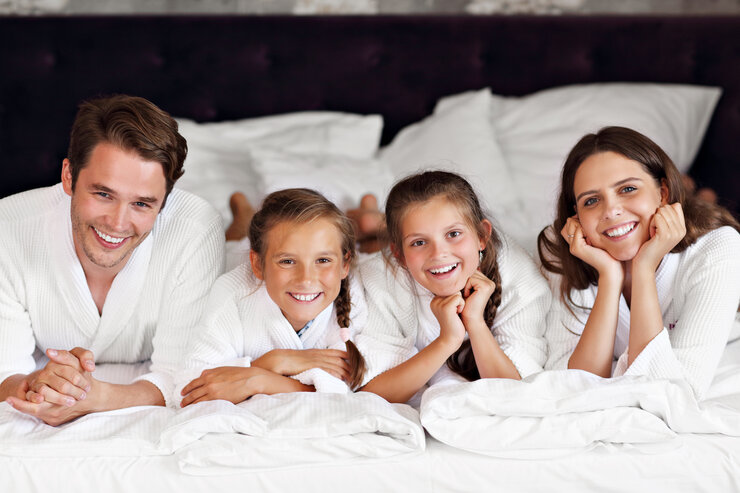 CLEANING & LAUNDRY & FACILITY MANAGEMENT
Execution of final cleanings and general cleanings by professional cleaning companies
Providing high-quality bed linen, towels, and consumables
Organization and exchange of laundry
Cooperation and coordination with the property management
Independent determination and repair of damages (minor repairs), unless otherwise agreed
Assistance in fixing maintenance work and damages
---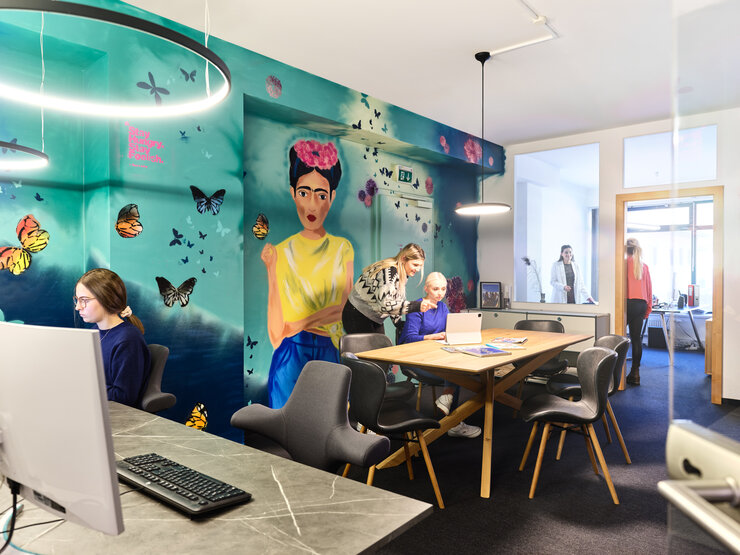 ORGANIZATION & MANAGEMENT
Maintenance of data on all tourist booking platforms
Payment processing with guests and external booking platforms
Collection of rental income
Distribution and settlement of the Sommercard with guests, owners, and the Sommercard Arge
Registration and deregistration, as well as settlement of the overnight tax with guests and municipalities
Monthly billing of accommodation fees
Creation of all information materials relevant to the tourism operation (arrival information, etc.)
Handling of all additional services offered (breakfast, bread service, ski passes)
Conclusion of tour operator contracts
Current overview of booking status online
Assumption of cancellation and payment risks in accordance with SCHLADMING-APPARTEMENTS Maria Gruber GmbH's terms and conditions.
---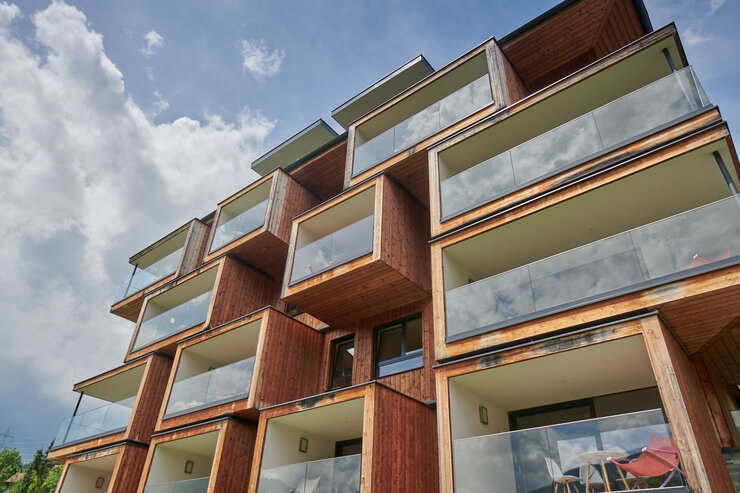 FOR BUILDERS & INVESTORS & REAL ESTATE AGENTS
Schladming Appartements acts as both a rental agency and operator of large resorts, and has proven success in many large properties. We advise investors, real estate agents, and property developers from the idea stage to the operation of the property, including site selection, planning, equipment & furnishing, strategy & concept, legal and commercial requirements, and development of an operational and marketing plan.
Consultation & assistance on all construction, technical, and furnishing issues
Consultation and support for the selection of furnishings and materials
Marketing strategy and creation of rental concepts
Profitability calculations
Pre-openings, etc. based on our experience
Our references:
---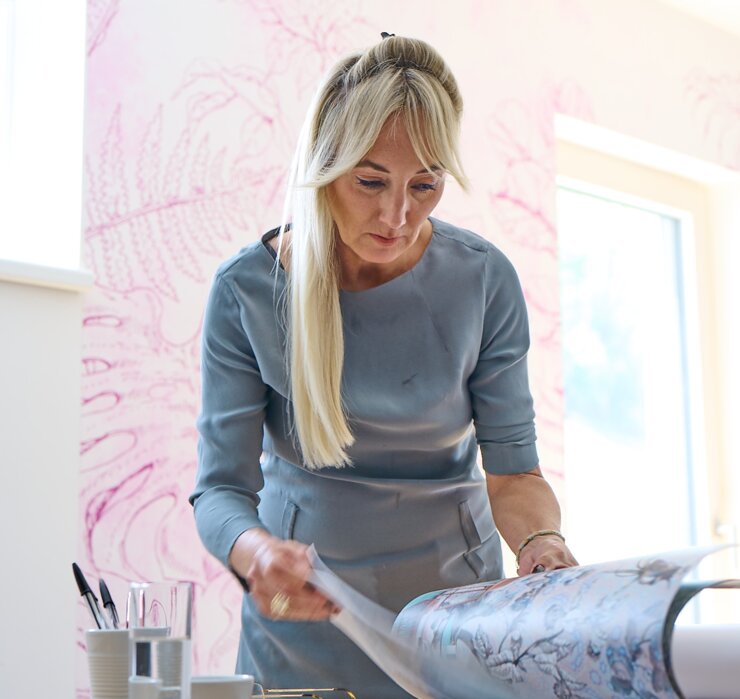 FURNISHINGS & EQUIPMENT
"Building and designing is my passion. With my experience in this field over the past 20 years, I know what guests want, what the trends are, what is suitable for tourist rentals, and what needs to be done differently from others to stand out and achieve tourist success, and have happy and satisfied guests who want to come back." Maria Gruber, Managing Director of Schladming-Appartements.
Creation of complete furnishing concepts for individual or large holiday properties in cooperation with regional craftsmen
Renovation concepts for existing holiday properties
Consulting on investments in additional amenities such as saunas, pools, barbecue stations, fitness rooms, storage facilities, etc.
Global Marketing
Your holiday property will be marketed in the relevant markets via numerous booking portals, campaigns, newsletters, social media, travel agencies and our own website.
More than 30 years of experience
Maria Gruber founded the first apartment rental company in the Schladming-Dachstein region in 2003 and thus did pioneering work in letting private holiday homes to holiday guests.
24/7 guest support on site
We offer our guests an all-round carefree holiday experience and are there for their questions and requests before, during and after their stay. From booking to departure, we take care of everything.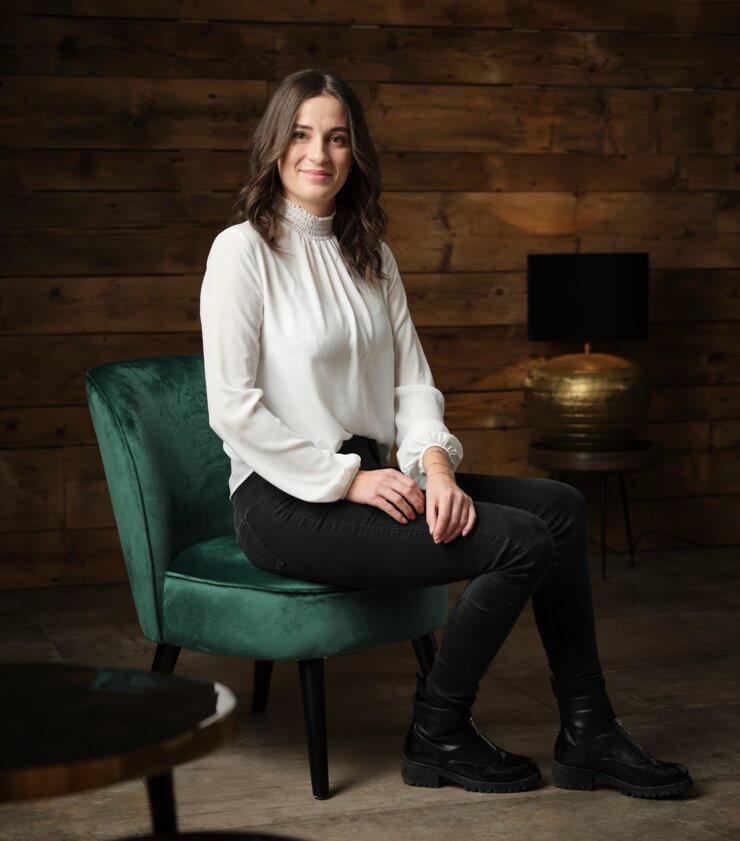 MAKE AN APPOINTMENT FOR THE FIRST CONSULTATION
Would you like to easily rent out your holiday accommodation to travel lovers? Then you've come to the right place at Schladming Apartments.
Stefanie Tritscher
Acquisition and support of owners
Contact via Mail
Schladming Appartements is not just an online booking platform, we see ourselves as passionate hosts who offer all the wishes, services and assistance on site that a guest of a self-catering holiday property desires. Our employees personally know all of our holiday accommodations, we are there when you arrive, personally take you to your accommodation and are there when you have requests or complaints or need assistance - 365 days a year, 7 days a week and 24 hours a day.
We place great importance on customer satisfaction and offer our guests a personal service on site and support in planning their stay in the region. There are also a range of additional services such as breakfast and many experiences that make the guests' stay more enjoyable.
Schladming Appartements Maria Gruber GmbH was founded in 2003 by Maria Gruber and has been a pioneer as the first full-service rental agency in recent years. Tourist rentals of apartments & vacation homes, chalets & cabins, aparthotels & holiday homes in the Schladming-Dachstein region in Styria, Austria have been offered for more than 20 years for all types of travelers - from couples to large families and groups. Over 250 selected accommodations in the towns of Schladming, Rohrmoos, Haus im Ennstal, Pichl/Gleiming, Vorberg, and Aich are successfully rented to those seeking relaxation, adventure, and freedom.
Schladming Appartements offers small local private landlords, owners of investment vacation properties, and investors in resorts an ideal opportunity to not only offer their holiday homes on the tourist market but also to be serviced and managed by our team. Schladming Appartements also operates aparthotels, managing these establishments as hotels in all respects. We are professionals in planning, strategy development, and marketing for large investment projects. Our approximately 20 employees take care of the concerns of our guests, owners, and communities on a daily basis in our booking center, service office, and at the reception of our aparthotels. Through constant training, we strive to be optimally equipped to service and care for all challenges that the configurations of our properties bring.
Through our close cooperation with over 30 local companies (sport shops, restaurants, etc.) as part of the bonus card and beyond, we can offer our guests a 360° worry-free vacation in the region.
Our goal is to provide a high-quality service to ensure that our guests can have an unforgettable vacation. Over the past 19 years, we have focused all of our financial, idealistic, and creative efforts on offering selected and high-quality vacation homes for our guests, generating good returns for our owners, and expanding our services for self-catering accommodations. Service and local support in our service offices and hotels, guest satisfaction, expanding our offerings, friendliness and commitment of our staff, and easy and secure searching and booking are our top priorities.
Our philosophy is both an aspiration and a commitment. To our guests, our partners, and our owners. So that we can achieve one thing: a smile on your departure and a good return at the end of the season!