Love
We know all of our holiday homes personally & are happy to help with the search
Thousands of Positive Ratings by Trust You
Trust
Free Cancellation up to 14 days before arrival
Booking without credit card
Best-Price & No Hidden Costs Guarantee
Care
Service Office in Schladming 365d/7d/24h
Adventure Shop & E-Bike Rental
Sommercard & Bonuscard included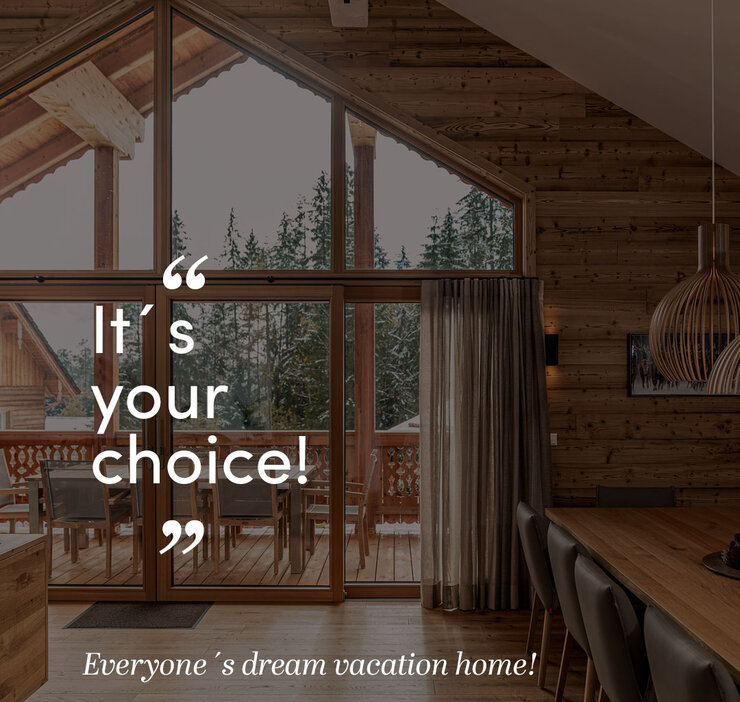 SPACE & TIME & PRIVACY
Welcome to paradise! Space and time are scarce resources these days. However, at Schladming-Appartements, we live the dream of having both in order to offer you a break with exactly these desires in complete ease. Vacation homes with plenty of space and privacy - indoors and outdoors, a lot of time that we want to give to you. Because no travel blog, Instagram post, or ad can beat the insider tips and experiences of our local team.
Small and fine for two, chic city apartments near Planai in the center of Schladming, luxurious or tailored to your vacation budget, chalets and holiday houses XXL, aparthotels with pools and breakfast in all locations, with 360 panoramic views or in idyllic locations. Over 250 vacation homes are waiting for you!
SEARCH & BOOK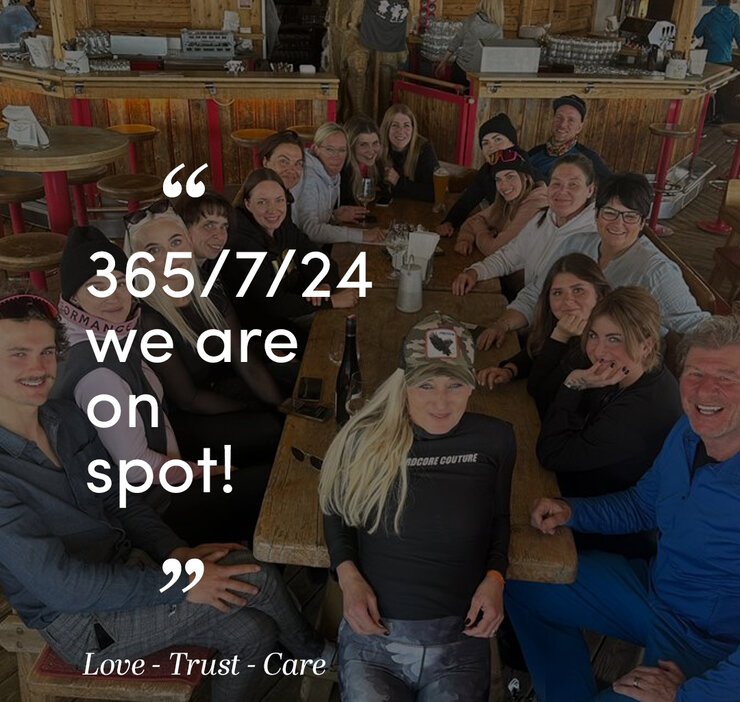 MORE THAN JUST A "BOOK NOW" CLICK!
Passionate hosts with heart, lots of creativity, and a focus on guest satisfaction. Once-in-a-lifetime experiences and a variety of services create space for unforgettable memories with loved ones!
Yes, we are digital freaks, but not without personal support on-site. If you want peace and quiet, you'll get it, if you need help, we're always available. Our team in the service office in Schladming and at the receptions of our aparthotels personally check you in and always have an open ear for any kind of request. From bread and breakfast service, own e-bike rental, adventure shop, bonuscard with many benefits and bonuses for our guests, free cribs, refrigerator filling and shopping service to transfers, we try to offer the best possible service for our guests. All according to our motto: Love - Trust - Care! We are looking forward to it!
All the best, Maria Gruber & the entire team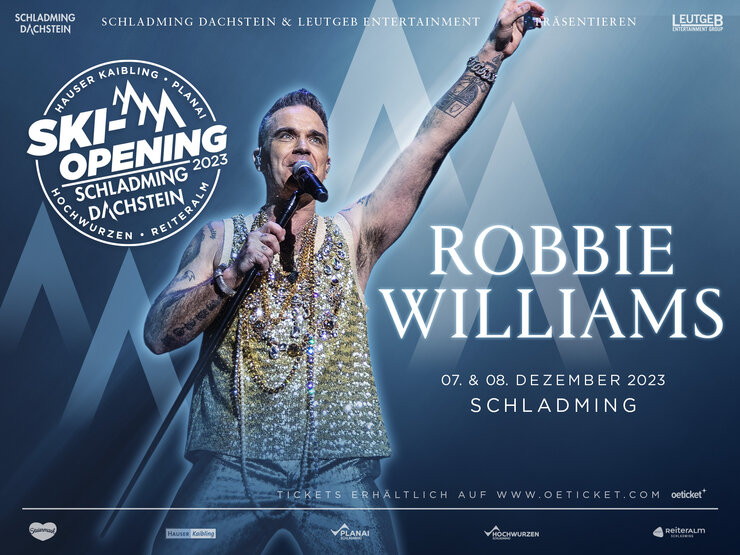 SKI OPENING 2023 - DOUBLE CONCERT
The world star ROBBIE WILLIAMS will make Schladming tremble on two days, December 7th and 8th, 2023! After a 3-year break, there will finally be another big party in the Schladming-Dachstein region at the start of the season in 2023. Book your accommodation now!
The following dates can be booked:
06.12. - 08.12.2023
08.12. - 10.12.2023
BOOK SKI OPENING ACCOMMODATION ONLINE NOW