Holiday with dog at Schladming-Appartements
Finally time with your dog
Your four-legged friends are very welcome on your holiday with your dog in Schladming-Dachstein and in many of our accommodations. Climb the peaks, breathe in the pure mountain air, take a dip in the Enns or take long walks in the fascinating landscape of the Schladming-Dachstein region with your four-legged friends. Active & exuberant at any time of the year in Austria and then relax - finally time out with your four-legged friend.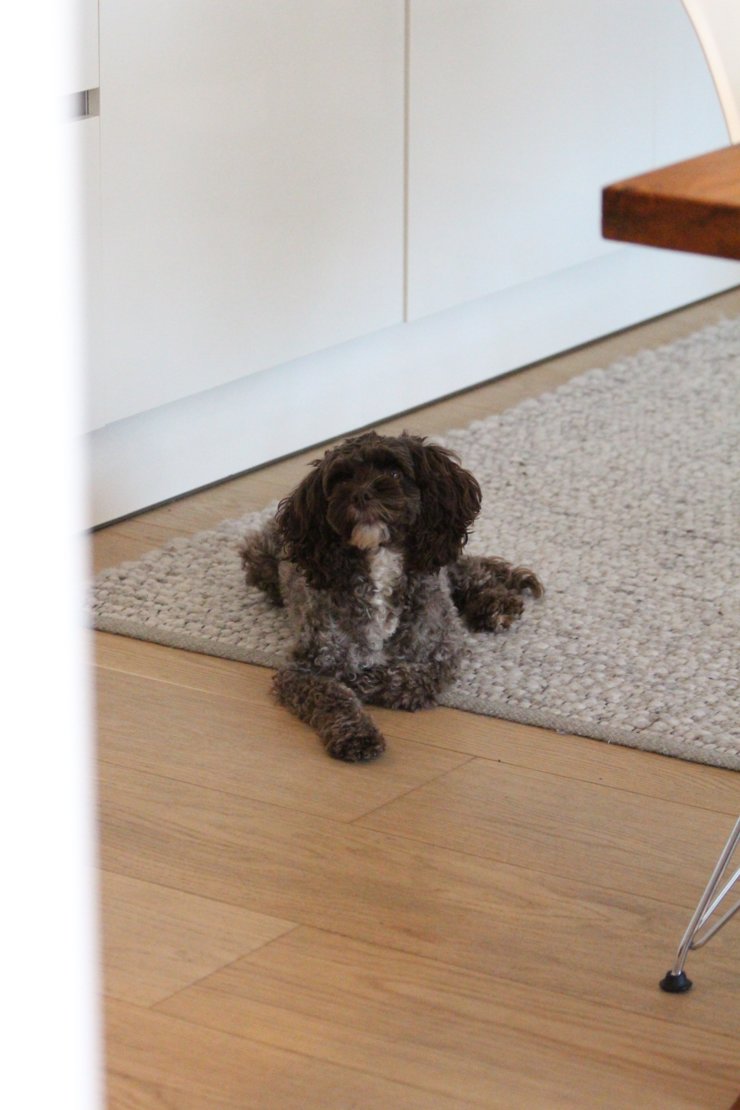 DOG-FRIENDLY HOLIDAY HOMES IN SCHLADMING AND SURROUNDINGS
Enough space in your own apartment, chalet, holiday home or aparthotel with terrace, balcony or garden make our accommodations the new dog home.
We take the liberty of charging € 15 per day/dog
Please bring your own food, dog bowl and blankets.

5 reasons for a holiday with your dog in Schladming:
Numerous hikes, walking paths & mountain tours in summer and winter are perfect for a trip with your dog
Veterinarian in Schladming
Dog meadow in Schladming, athletic area & house in the Ennstal north of the soccer field near the Enns
Pet supplies at Baufreund Schladming
Dog school DOGclusion in Haus im Ennstal
EXPLORE DOG-FRIENDLY HOLIDAY HOMES
Holiday with dog in Schladming-Dachstein
Finally time with your four-legged friend
---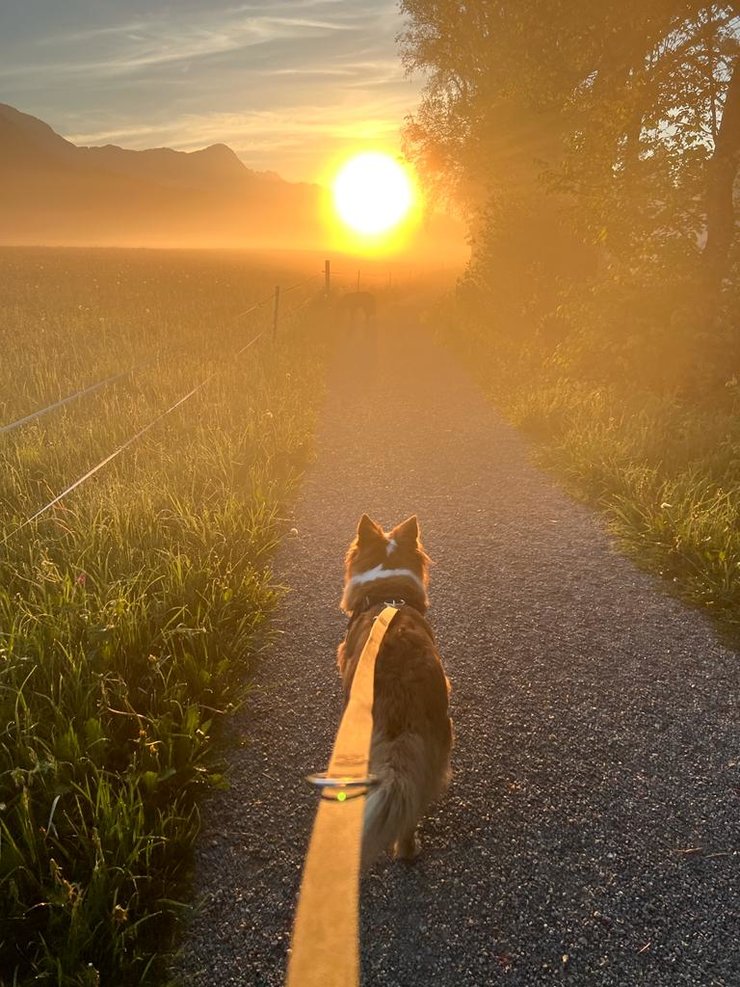 GO FOR A WALK IN SCHLADMING
Get out of your own four walls and let's go for a walk. You can always reach many dog miles, great walks on the Enns, through the Talbach to Rohrmoos and the dog park is not far away either.
Maria's and Kacey's favorite walks in Schladming
Enns walk with dog
Walk along the banks of the Enns in the east of Schladming
Duration: 1:26 h
Distance: approx. 6 km
The starting point for Maria and her four-legged friend Kacey is the center of Schladming in the direction of congress Schladming. If you follow the road after the congress, you will reach the pedestrian bridge (Gollobsteg) after approx. 200 m and cross the Enns. Then follow the left bank of the Enns to the Lehen Bridge. Back the same way or along the Klausweg to the level crossing and then along the footpath along the tracks back to the starting point.
Tip: On your walk is also a dog park near the Athletic Area!
---
Most asked questions about dog holiday in Schladming
Information for a relaxed holiday with your dog
Hikes with dogs
Plan your hikes in the region Schladming-Dachstein
Cable Cars for humans and animal
Leash and muzzle are required, prices vary
| Cable Car | Location | Telephone Number |
| --- | --- | --- |
| Riesneralm | 8953 Irdning-Donnersbachtal | +43 3680 606 |
| Rittisberg | 8972 Ramsau am Dachstein | +43 3687 81776 |
| Planai Seilbahn | 8970 Schladming | +43 3687 22042 140 |
| Hochwurzen Gipfelbahn | 8971 Schladming-Rohrmoos | +43 3687 22042 140 |
| Preunegg Jet Reiteralm | 8971 Schladming-Rohrmoos | +43 6454 7357 600 |
| Tauern Seilbahn Hauser Kaibling | 8967 Haus im Ennstal | +43 3686 3030 |
| 8er Gondelbahn Hauser Kaibling | 8967 Haus im Ennstal | +43 3686 3030 |
| Dachstein Gletscherbahn | 8972 Ramsau am Dachstein | +43 3687 22042 800 |
| Galsterbergalm Gondelbahn | 8965 Michaelerberg-Pruggern | +43 3685 22845 |
---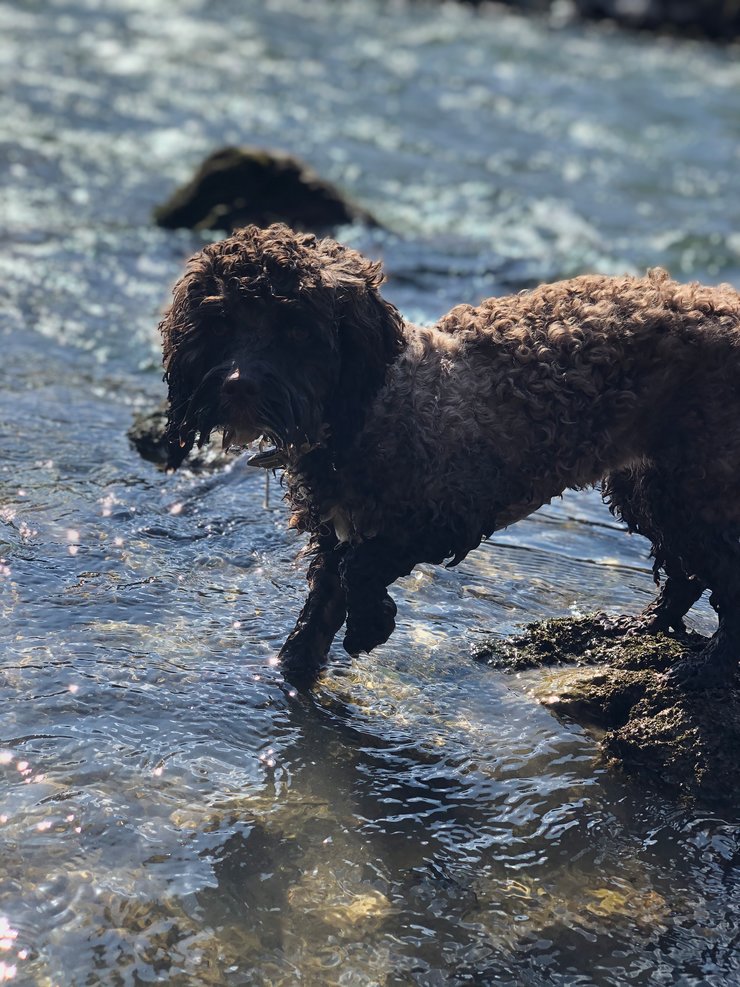 BATHING WITH DOG
Dogs on a leash are allowed on the lawn at the following bathing lakes, but not in the water:
Leisure center Donnersbach
Donnersbachwald leisure facility
Leisure center Irdning
Summit pool Riesneralm
Amusement park "Ramsau Beach

If your dog also wants to go into the cool water, there are countless small streams in the region where you can definitely find a place to cool off. Our dogs refresh themselves in the Enns or in the Talbach in both summer and winter.
---
RESTAURANTS FOR FOUR-LEGS AND TWO-LEGS
Dogs are very welcome here!
---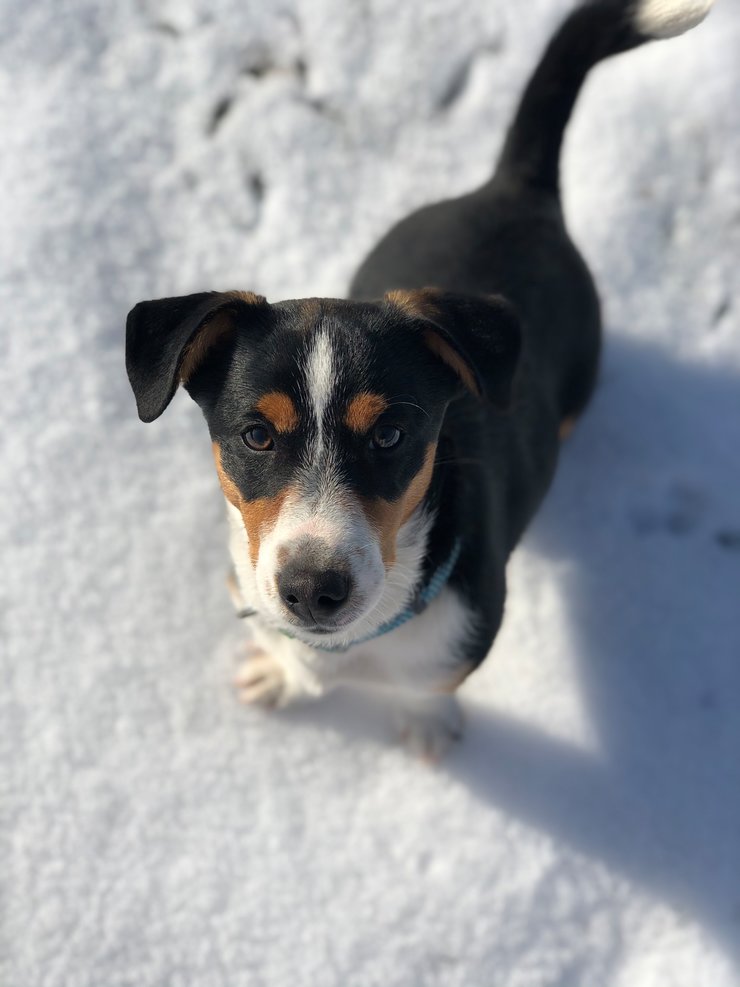 WINTER FUN WITH DOG
Walks on our winter hiking trails, as a companion on ski tours and snowshoe hikes off the slopes. As an observer on a romantic sleigh ride and of course as a guest in many huts and snack stations.
Important for the cold season:
Use signposted winter hiking trails with your dog. It is too dangerous for athletes and dogs on the piste or cross-country ski run.
Proper handling with grazing cattle
Enjoy a carefree dog holiday in Schladming
What do I have to consider when taking my dog on a trip to huts?
Please keep quiet in general on alpine pastures
Do not frighten grazing animals and do not seek contact with grazing cattle or even try to feed the animals
Avoid frantic movements, and especially avoid imitating "cow sounds"
Close the gates well after crossing and cross the pasture quickly.
As a hiker and mountain biker, please never leave the marked trails.
You should always walk past a herd of cattle to the side (30 - 50 meters away), preferably above the herd. Avoid running through the middle of the herd if possible.
When grazing animals approach: remain calm, do not turn your back and leave the pasture.
Observe the animals without direct eye contact: If you notice that they are restless, leave the pasture or pasture immediately - please do not run away, but rather retreat without taking your eyes off the animals!
Take a stick with you when you cross the pastures. Threatening gestures with the stick and loud shouting can make aggressive animals turn back. Strikes and fast, hectic movements such as waving sticks and arms should be avoided.
Where entire families of cattle, cows with their calves and maybe even a bull, are on the pasture, special caution is required! With a bull, the pasture or alpine pasture would be avoided! Suckler cows, on the other hand, will always protect and defend their calves due to their natural maternal instinct - just like we humans protect our children. Therefore never come too close to calves or even stroke and feed them.
Never tie the leash around your body; the leash or the dog must be able to be released at any time.