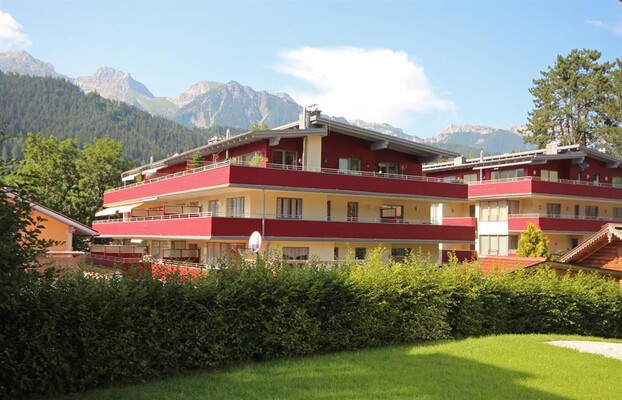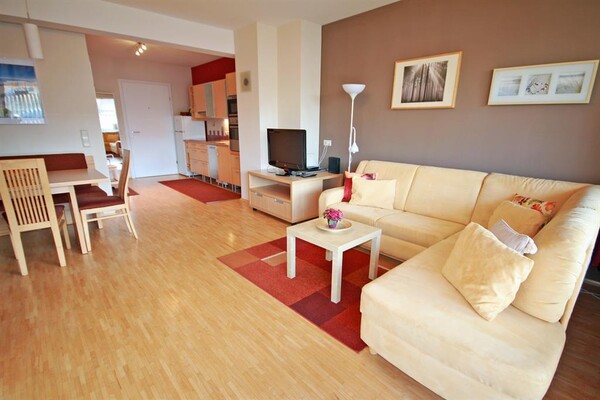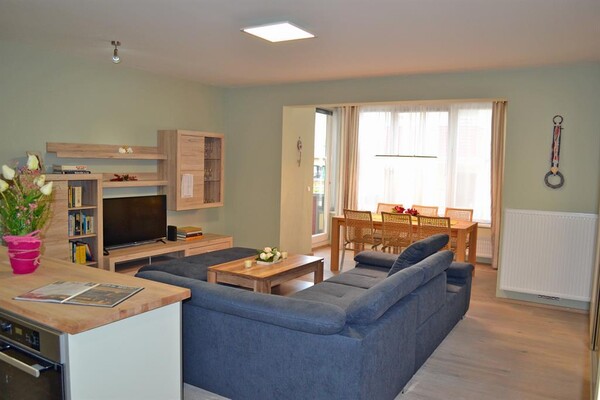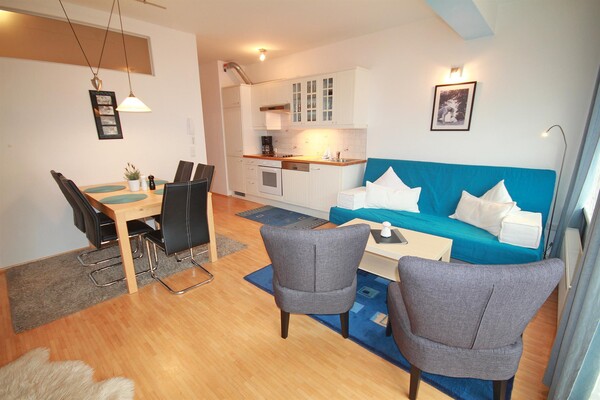 SKI-IN/SKI-OUT APPARTEMENTS AUGASSE
apartment house, holiday apartment
Schladming-Rohrmoos-Pichl
SKI-IN / SKI-OUT - TOP APARTMENTS DIRECTLY OPPOSITE THE PLANAI SLOPES!
Only a stone's throw far from the Planet Planai Valley Station, the main access to the 4-mountain ski area, as well in tracking distance to the city centre of Schladming, are the apartment houses "Augasse A and B" located. In an ideal location for skiing, cycling, hiking, shopping etc. the apartments exude warmth, atmosphere and comfort.
The house "A" offers three apartments (A8 + A13 + A15) each for 4 persons, with a cozy living area, a separate bedroom and a bathroom. In house "B" we have two apartments, a studio (B10) for 2 persons and the spacious B7 apartment with large living room, 2 bedrooms (1x separated via a mobile partition from the living room) and bathroom for 6 people.
All units have a balcony or terrace. Top A8 and A13 to the west, A15 and B10 to the north and B7 a 34m ² terrace facing south-east-west. The evenings with a view to the Planai slope, the snowy Rohrmoos and the surrounding mountains will remain in your memory forever.
Further amenities like a lift, underground parking, ski storage room and free Wi-Fi are also available. With its prime location combined with modern interiors and comforts, Augasse Appartements delight families, couples and groups for winter and summer vacations. Shops, supermarkets, bars and restaurants are located in the immediate vicinity.

•Location: directly opposite the Planai Valley Station, 3 minutes' walk far from the centre
•Maximum number of persons: 20
•Number of apartments: 5
•The Augasse apartments are divided into two houses A + B.
This accommodation is a member of
All-Inklusiv-Sommercard Appartements
This accommodation is a member of
Für Biker und Radfahrer
.. für Golfspieler
Ski-in/Ski-out holiday residence
apartment houses with separate units
family-friendly holiday residence
small & fine for two
---
Facilities
Location

urban area
right on the slope
central location
Distance centre: 500
river distance (m): 500
Near congress
on the hiking path
right at the ski-bus/hiking-bus/bus stop
right on the bike path
Distance nearest lift/cablecar station: 200

Payment methods

advance payment
cash payment
credit cards accepted
EC-Cash/Maestro
transfer
invoice

Suitability

singles
families
groups
young persons
business travelers
seniors
non-smokers
person traveling alone
children

Foreign languages

English
German
Italian
French

Groups

groups possible with max. pers.: 20

Facilities / Services

gay-friendly
lift / elevator
parking space for bicycles
group arrangements
flat-rate offer
non-smoking house
garden furniture
free pickup from train
free use of internet
family friendly
car parking lot
park
information on the region
pets not allowed
motorcycle parking spot
group accommodation
family offerings
underground garage
WiFi
heating
cleaning
ski storeroom
bread/rolls service
room/apt. with view
bicycle parking space

Conditions

ALL INCLUSIVE SUMMERCARD is included in the price!

•Roll-service for the whole stay can be ordered in our office on your arrival day.
•Baby cot and High chair are on request available
•Pets are not permitted at apartments Augasse!
•Per apartment you will find one parking lot in the underground car park. For apartment Augasse A8 the parking lot is Outdoor!
•All apartments offer free Wi-Fi and Cable-TV.
•Ski-storage room per apartment available, apartment A8 offers additional a ski-boots heating.
•Bed linen and towels, final cleaning and the local tax are inclusive in our offer price.
•The apartments Augasse are split in two separate houses - House A and B.
•On arrival we charge a security deposit of € 100 -€ 300 via credit card authorization.
Please note: if you arrive with a SUV or a car roof-box you will not have access to the underground parking. In this case we cannot offer further parking lots and you have to park your car on a public parking lot which you have to pay for!!
---
Contact & Directions
SKI-IN/SKI-OUT APPARTEMENTS AUGASSE
Augasse 775 - 776,
8970 Schladming AT
Arrival
Check-In starts at 3 p.m.
Check-Out till 10 a.m.
Early Check-In and Late Check-Out on request!

Way-description:
From Germany via Salzburg to exit knot Ennstal / Graz on the motorway (A 10), then 18 km main road (B 320) to Schladming; From Vienna in the direction of Linz to Sattledt on the Westautobahn, then on the Pyhrn motorway to Liezen, then 50 km on the B 320 to Schladming;
From Vienna on the motorway to Semmering, then freeway and motorway to Liezen, then 50 km on the B 320 to Schladming;
Coming from Italy, Carinthia on the Tauern motorway (Udine-Tarvis-Villach) to the junction Ennstal / Graz, then 18 km on the B 320 to Schladming;
From Graz to Liezen on the motorway, national road B 320 to Schladming;


Take the exit Schladming East, and follow the Erzherzog-Johann-Street until the first roundabout at supermarket SPAR. There you take the exit into the Lange Gasse – cenbter – and after 20 meters you turn left into the Augasse. After 30 meters you can see on the right side the apartments Augasse.
Apartments & Prices
Please select arrival date and nights
Rooms
Room details

The apartment A8 is located on the 1st floor of the apartment house "Augasse" and offers 45m² living space for up to 4 people. It has a eat-in kitchen with kitchenette (4-plate electric stove, oven, dishwasher, fridge, freezer, coffee machine, toaster, kettle, microwave, extractor hood), dining area, desk and a sofa with flat screen and radio. The sofa can also be converted into a sofa bed for 2 people. From the living room, you reach the 20 m² terrace in west orientation. A bedroom with double bed, TV and closet is accessible from the anteroom (without windows to the outside). Furthermore, the apartment has a bathroom with shower, toilet and vanity.
•Pets are not permitted in this apartment
•An outdoor parking lot is available in front of the house (no underground car park).
•The apartment offers cable TV and free Wi-Fi.
•For your skis there is a ski box right in front of the house. A ski boot heater is available in the cellar cabin of the apartment.
•Non-smoking apartment!

Room/apartment features

non-smoking room/apt., microwave, central heating, separate bedroom/s: 1, kettle, hairdryer, island kitchen, towels available, 4-Plattenherd, no pets allowed, radio, closet, bed linen available, Flatscreen, separate bedroom/living room, dishes available, balcony furniture, freezer compartment, Anzahl Parkplätze: 1, kitchen and table linen, kitchen utensils, heater, simple furnishing, toaster, electric stove, bedding, komplette Küchenausstattung, cable TV, WiFi, refrigerator, TV, coffeemaker, dishwasher, vent hood, Filterkaffeemaschine, dish sink, open plan kitchen/living room, furniture suite, terrace, combined bedroom/living room, oven, desk, balcony

Bed distribution

sofa, double bed (1 bed/2 mattrasses), double sofa bed, pullout couch max. pers.: 2

Bathroom facilities

running hot/cold water, no. of toilets: 1, no. of bathrooms: 1, wash stand, shower, toilet

Location/room with view/apartment

floor: 1

| | |
| --- | --- |
| Size | 47 m² |
| Occupancy | 1 - 4 adults , 0 - 3 children |
| Rooms | 2 |
| Bedrooms | 1 |

Room details

Apartment 13 is situated on the 2nd floor of the newly build apartment house Augasse "A" and offers space for up to 4 persons: 1 bed room with double bed, spacious living room with eat-in kitchen, dinette and sofa bed for 2 persons; bathroom with shower and WC as well as a seperated WC; The apartment is lightish and equipped modern. There's a terrace (approx. 25 m2) which can be entered by the living room. From the terrace you have a great view of Rohrmoos, Planai and the Dachstein area. For your car there's a parking lot in the underground garage of the building. Free Wifi and SMART TV available! You can store your ski equipment in a own cabin in the cellar. An elevator is also available.
Pets are not allowed!
!!!NON-SMOKING APARTMENT

Room/apartment features

central heating, no pets allowed, kitchen utensils, freezer compartment, refrigerators available, bedding, internet connection available, bed linen available, microwave, low-noise room/apart., balcony, vent hood, 4-Plattenherd, family room/apt., TV, CD player, furniture suite, Anzahl Parkplätze: 1, dish sink, dishes available, DVD player, balcony furniture, heater, Flatscreen, oven, non-smoking room/apt., open plan kitchen/living room, kettle, combined bedroom/living room, modern furnishing, kitchen, kitchen and table linen, good as new room/apt., electric stove, store room, quiet room/apartment, separate bedroom/s: 1, towels available, cable TV, island kitchen, komplette Küchenausstattung, radio, coffeemaker, WiFi, separate bedroom/living room, terrace, toaster, refrigerator, dishwasher, closet

Location/room with view/apartment

Talblick, floor: 2, Mountain view

Bathroom facilities

no. of toilets: 2, shower, running hot/cold water, shower, toilet, wash stand, separate toilet, no. of bathrooms: 1

Bed distribution

sofa, pullout couch max. pers.: 2, double sofa bed, double bed (1 bed/2 mattrasses)

Room details

Apartment 15 is situated on the 2nd floor of the newly build apartment house Augasse "A" and offers space for up to 4 persons: 1 bed room with double bed, spacious living room with eat-in kitchen, dinette and sofa bed for 2 persons; bathroom with window, shower and WC; The apartment is lightish and equipped modern. There's an own nice terrace which offers great views of the Dachstein area. For your car there's a parking lot in the underground garage of the building. Free WiFi and SMART TV available! You can store your ski equipement in a own cabin in the cellar. An elevator is also available. Pets are not allowed! !!!NON-SMOKING APARTMENT

Room/apartment features

open plan kitchen/living room, microwave, vent hood, oven, dishes available, kitchen and table linen, furniture suite, Anzahl Parkplätze: 1, kitchen, refrigerator, non-smoking room/apt., bedding, bed linen available, island kitchen, internet connection available, CD player, dishwasher, electric stove, freezer compartment, komplette Küchenausstattung, central heating, closet, cable TV, store room, terrace, toaster, 4-Plattenherd, dish sink, modern furnishing, coffeemaker, separate bedroom/living room, kettle, radio, DVD player, combined bedroom/living room, balcony furniture, no pets allowed, separate bedroom/s: 1, family room/apt., kitchen utensils, balcony, WiFi, heater, TV, refrigerators available, Flatscreen, towels available

Location/room with view/apartment

floor: 2, Talblick, Mountain view

Bed distribution

sofa, double bed (1 bed/2 mattrasses), double sofa bed, pullout couch max. pers.: 2

Bathroom facilities

shower, no. of bathrooms: 1, shower, toilet, running hot/cold water, wash stand, no. of toilets: 1

| | |
| --- | --- |
| Size | 30 m² |
| Occupancy | 1 - 2 adults , 0 - 1 children |
| Rooms | 1 |

Room details

Apartement Augasse B10 is situated on the first floor of apartment house "Augasse B" and consists of one room (approx. 30 square meters) with double bed, a living kitchen which is up-to-date and a bath room with shower and WC. All in all the apartment can be occupied by 2 persons. The furnishing is modern and very comfortable. You can store your ski equipement in a lockable cabin in the cellar of the house. For your car there's a private parking lot in the underground garage. !!!NON-SMOKING APARTMENT!!! Pets are not allowed! Free WiFi in the apartment!

Room/apartment features

microwave, freezer compartment, radio, vent hood, no pets allowed, heater, towels available, cable TV, balcony, combined bedroom/living room, Anzahl Parkplätze: 1, bed linen available, terrace, kettle, central heating, dishes available, balcony furniture, 4-Plattenherd, bedding, closet, coffeemaker, toaster, WiFi, open plan kitchen/living room, dish sink, quiet room/apartment, refrigerator, non-smoking room/apt., family room/apt., TV, dishwasher, kitchen and table linen, CD player, DVD player, oven, island kitchen, komplette Küchenausstattung, refrigerators available, electric stove, modern furnishing, kitchen utensils, Flatscreen

Bathroom facilities

toilet, wash stand, shower, running hot/cold water, no. of toilets: 1, no. of bathrooms: 1

Location/room with view/apartment

Talblick, floor: 1, Mountain view

Bed distribution

double bed (1 bed/2 mattrasses)

| | |
| --- | --- |
| Size | 84 m² |
| Occupancy | 1 - 6 adults , 0 - 5 children |
| Rooms | 3 |
| Bedrooms | 2 |

Room details

The apartment B7 is located on the 1st floor of the apartment house "Augasse" and offers on 84 m² living space, place for up to 6 people. It has a spacious living room which has a fully equipped kitchen (4-plate electric stove, oven, dishwasher, fridge, freezer, coffee machine, toaster, kettle, egg cooker, combined microwave, extractor hood), a dining area for 6 people as well as a cozy living area including flat screen and radio. The living area can also be used as a sofa bed for 2 people. From the living room you can reach the 40m² sun terrace in south-east-west orientation, which offers a great view of the Planai. Furthermore the apartment has two separate reachable bedrooms, each equipped with a double bed. One bedroom is accessible from the anteroom and has access to the 40 m² terrace. The second bedroom, which is separated from the living room by a mobile partition, has its own balcony. A separate bathroom, which is equipped with shower and basin, is also available. A separate toilet and a cloakroom are further amenities. 

Pets are not permitted in this apartment.
One parking space is available in the underground car park.
The apartment offers cable TV and free Wi-Fi.
For your skis and boots you will find a ski storage room in the basement of the house.
Non-smoking apartment!

Room/apartment features

coffeemaker, cable TV, towels available, central heating, dishwasher, no pets allowed, dish sink, balcony, refrigerator, 4-Plattenherd, WiFi, store room, oven, Flatscreen, dishes available, furniture suite, combined bedroom/living room, kitchen utensils, bed linen available, separate bedroom/s: 2, bedding, open plan kitchen/living room, kettle, radio, freezer compartment, island kitchen, microwave, anteroom, komplette Küchenausstattung, vent hood, open foot-end of bed, heater, combination microwave, kitchen and table linen, Anzahl Parkplätze: 1, electric stove, kitchen, hairdryer, good as new room/apt., non-smoking room/apt., balcony furniture, refrigerators available, modern furnishing, TV, separate bedroom/living room, terrace, closet, toaster

Bathroom facilities

separate toilet, no. of toilets: 1, running hot/cold water, shower, wash stand, toilet, no. of bathrooms: 1

Bed distribution

pullout couch max. pers.: 2, sofa, double sofa bed, double bed (1 bed/2 mattrasses)

Location/room with view/apartment

Mountain view, floor: 1